What it's like to start a career in recruitment…
Published: 21st March 2018 | Author: Ruth Banks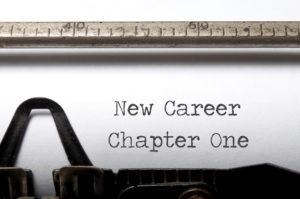 For this article we asked our newest addition, the brilliant Ruth Banks to write an article on her experience after joining the recruitment industry for the first time in November 2017…
My work experience has always been within customer services. I've been a Barista, a Wedding and Events Manager and before joining Horizon I was the Assistant Manager of a beer, wine and spirits shop! I wasn't really sure what to expect when I decided to make the move into a career in recruitment. I only knew that I wanted a new challenge trying something totally different to what I'd been doing in the past but where I could still engage with lots of different people.
I haven't been disappointed with my move. In 3 months I have spoken to more people than I could imagine, it's really interesting getting to know little bits about each person that I speak to. I think the thing I enjoy the most about my role is the challenge of finding the right person for each opportunity. You can only do that by getting to know as much about each client and each candidate as possible. It's a bit like being a detective, piecing bits of information together to get a clear picture at the end.
I think there's a massive misconception that recruitment is easy, that you can walk straight into it and start earning massive commission…its hard work! You have to learn so much about so many different industries. For example I now know what a Piezo Electric Inkjet is and what people mean when they refer to High Performance Liquid Chromatography!
There are loads of things to think about all the time and you have to be able to flit from talking to a Welder to an Analytical Chemist as quickly as the phone starts ringing. No two days are the same and it can be a bit of a roller coaster ride! Overall I would say that so far this is one of the most rewarding jobs I have had and I'm so proud to be working for a recruitment consultancy who do things the right way. We just want to find brilliant people for brilliant jobs!
To find out more about what it's like to work for Horizon and what opportunities we might have available then see our 'work for us' page!