Happy Holidays!
Published: 19th December 2019 | Author: Kate Howes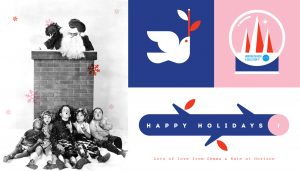 Merry flippin' Christmas everybody! Wishing you all fab festivities, especially those legends who work through the holidays to keep the world turning. Extra mince pies for you lot 👊👑🌟
We will be closed from Friday 20th December 2019 and throughout the holidays, returning on Thursday 2nd January 2020. If urgent, please contact Gemma or Kate on their mobile numbers (07754991760 & 07772597247).
A big thanks to everybody we've worked with this year for all of your support. Roll on 2020!